JET Fan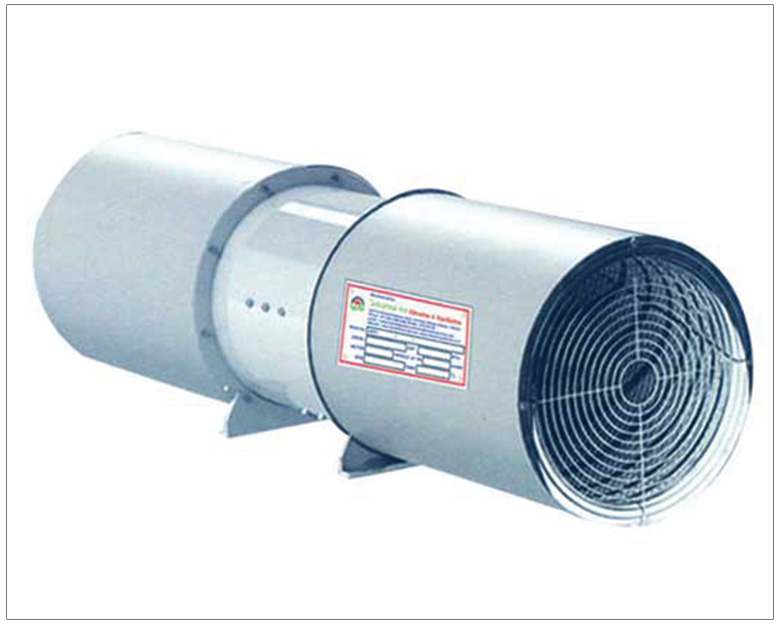 The Jet Fan concept is the modern and economical process, easier and quicker installation, avoiding high expensive duct line, mounted on the ceiling, and run in dual mode (motor designed accordingly) of operation in regular mode and in emergency mode and other short span of time the volume of air in the entire space change/begins to circulate.

The casing for all of these fan are made out of G.I. / S.S. sheet and features noise support integrated on both sides.

The Axial fan built into AGM 02 transport the air by exerting pressure from the "dual speed" motor as standard. The impeller wheel with blades are made out of die cast aluminium LM6 and the entire wheel unit is balanced according to DIN ISO 1940 class G6.3 Motor is certified for dual speed, smoke gases protection IP 55, insulation H. Use of this types of fans is ideal for Car parking area, Basement Ventilation and Tunnel Ventilation.
THREE DIFFFERENT SIZES AND VOLUME ARE AVAILABLE AS STANDARD OF THIS PRODUCT WHICH ARE :
SL.NO.
Size of Jet Fan (Dia in MM)
Volume of Jet Fan (M3/Hr.)
Normal Mode

Emergency Mode

1
315
4080
8500
2
355
5500
11000
3
400
7250
15000
4
Tailor Made
as per site req.
as per site req.
Call Us For Best Price - +91-916-335-4100
WhatsApp For Best Price
Contact Us